Mike Anderson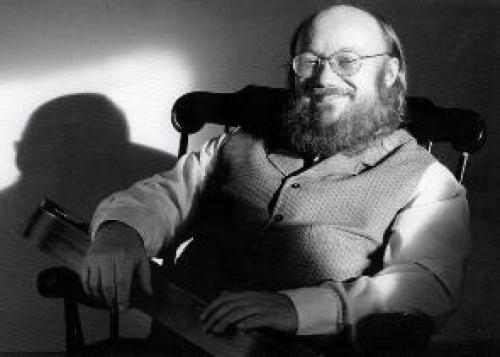 Mike Anderson is a storyteller, musician and a long-time educator. He just retired from teaching third grade in Jacksonville Illinois. Mike owns the MUSIC WORKS in Jacksonville, Illinois. He was the chief organizer of the New Salem Storytelling Event for years in Illinois and still is active with the Illinois Dulcimer Festival in Morris, IL. You won't go wrong booking Mike for school assemblies or program of any kind. I have been able to share the stage with Mike at the Illinois Reading Conference and the Illinois Young Authors' Conference. Mike was one of five storytellers I was able to help bring to Taiwan. His music and storytelling both bring joy to audiences. You can see some of the zany talents he can bring to any audience by visiting www.dulcimerguy.com . Contact Mike Anderson at 217-245-2207 or PO Box 35, Jacksonville, IL 62651.
Beauty and the Beast Storytellers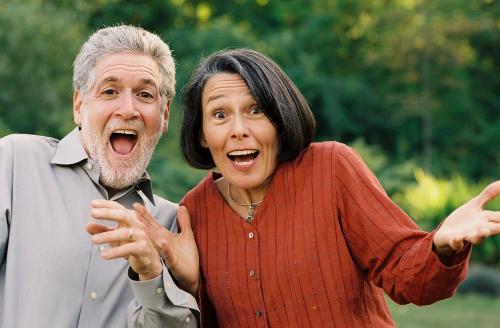 Beauty and the Beast Storytellers - Mitch Weiss and Martha Hamilton are well know in storytelling circles for their work with young storytellers. I learned about their storytelling while touring Taiwan. They had been booked by the same company that hired me and had made several successful tours of that lovely island nation. Their books are a "must read" for anyone who wants to tell stories in schools or with young audiences. Their website is at www.beautyandthebeaststorytellers.com . Contact Mitch and Martha at 607-277-0016, info@beautyandthebeaststorytellers.com, or 954 Coddington Road, Ithaca, NY 14850.
Jackie Baldwin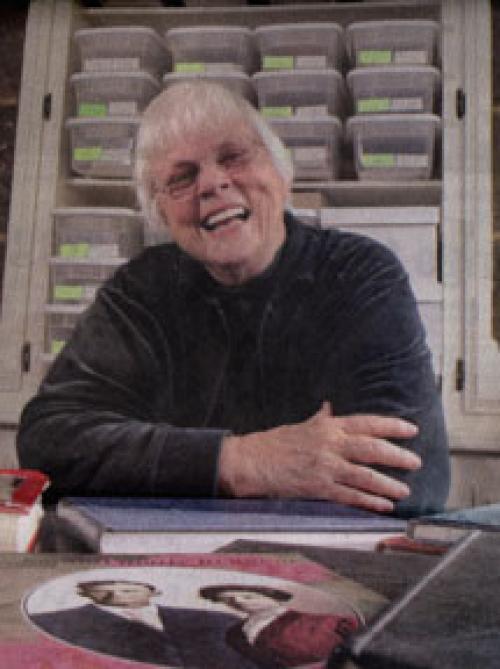 Jackie Baldwin is the host of Story-Lovers World - a radio program for storytellers in Sonoma, California. She is an award winning storyteller and an outstanding performer. She serves the storytelling world by hosting a weekly radio program that is web streamed across the internet. The following link will connect you to more information in an article about Jackie: www.story-lovers.com/jackie.html . Jackie and storyteller Kate Dudding, collaborated to write a book about storytelling in schools. The book is on line at www.storynet-advocacy.org/edu/how-to/ to help educators learn what is happening with storytelling in education around the United States. Listings of Jackie's radio programs can be seen at www.story-lovers.com/radioprogramlistings.html
Geraldine Buckley

Geraldine Buckley is a storytelling friend. We run in two circles together - the first - We both are performing storytellers and members of the National Storytelling Association. She has been a featured teller at the National Storytelling Festival and at many major festivals across the USA. I was fortunate to be invited by Geraldine to be a featured teller along with her, Donald Davis and Sheila Arnold at the Capital Area Storytelling Festival outside Washington DC. I also was able to share the stage with Geraldine at the White Mountain Storytelling festival in Geraldine in Vermont. When I see her perform I am enthralled by her wonderful stories of growing up in boarding schools in the UK, being the child of restaurant entrepreneurs in Spain, stories of being the only female chaplain in the largest men's prison on Maryland, and unbelievable - but true - stories from other parts of her life. Geraldine and I also are part of a circle of Christian Storytellers. We have shared the stage at small venues while at those conferences. Geraldine gives programs at festivals, schools, churches, for businesses and wherever people gather. She is very adept at giving home concerts.
Margaret Burk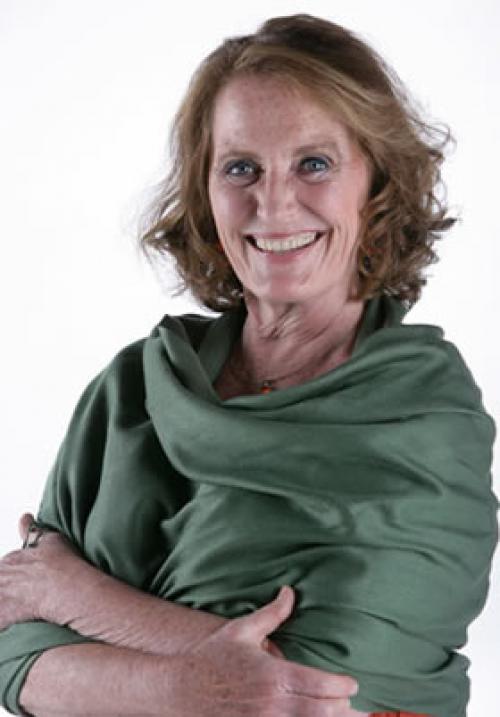 Margaret Burk is the president of Illinois Storytelling Inc. - a group dedicated to promoting storytelling and storytellers in the state of Illinois. I first met Margaret through the ISI and found her to be a very warm person. As I listen to her tell stories that same warmth comes across to the family audiences to whom she tells stories. Listeners frequently are able to hear Margaret at Open Mic Evenings of the ISI at Dominican University, River Forest, IL in River Forest, IL. Margaret weaves folktales, myths and personal stories to entertain, enlighten and educate. Her telling crackles with warmth and wit. Margaret believes in the power of story to touch the heart, inspire a sense of hope, spark the imagination, embolden the spirit and remind us of the greatest of human potential.
Karen Chace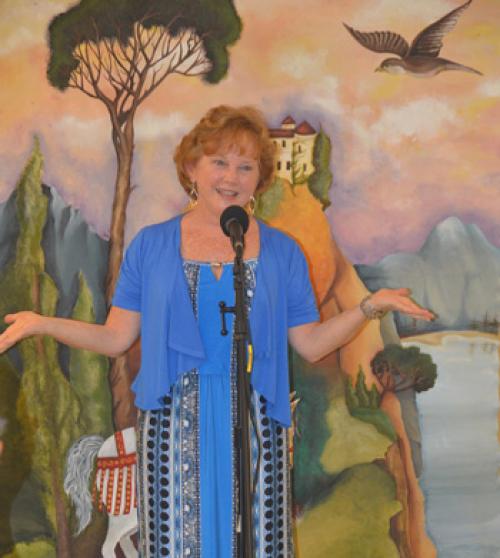 Karen Chace is a popular New England storyteller. I have been fortunate enough to meet her at Northlands Storytelling Network and at LANES (The League for the Advancement of New England Storytelling) and share her interest in storytelling. Her website is www.storybug.net . Karen is the author of the CD-Rom Researching Stories on the Internet: A Webliography of Storytelling Resources. She is a contributing author to A Beginning Guide to Storytelling and Telling Stories to Children, two publications by the National Storytelling Network. She also is a regular contributor to Storytelling Magazine. Karen welcomes other storytellers to contact her with questions or when you have good information to share with the storytelling world.
Janice Del Negro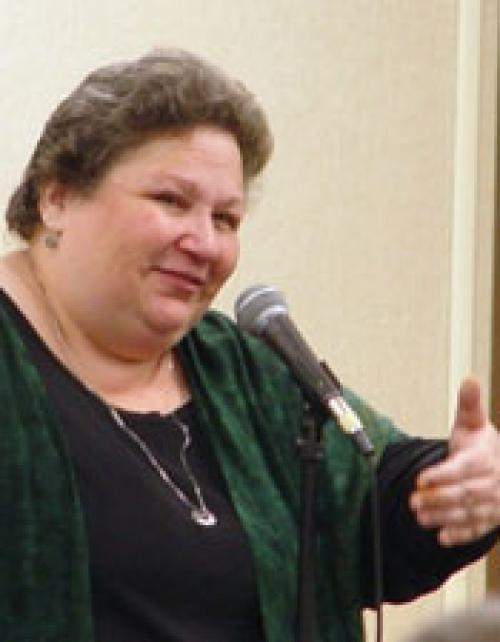 Janice Del Negro is an Associate Professor at the Graduate School of Library and Information Science at Dominican University in River Forest, Illinois. She teaches Children's Literature, Storytelling, and Young Adult Literature. I met Janice early in her storytelling career and have followed her as she became a nationally known teller. She wrote Folktales Aloud: Practical Tips for Playful Storytelling, 2013. Del Negro's books, Lucy Dove (1998), Willa and the Wind (2005), and Passion and Poison (2007. Janice conducts workshops on storytelling, book reviewing, writing, and reading motivation. She was featured at the National Storytelling Festival, the Society for Children's Book Writers and Illustrators, the Illinois Storytelling Festival, and the University of Illinois Youth Literature Festival. I enjoyed sharing the stage with Janice at the Sterling Illinois Storytelling Festival, at the American Library Association Midwinter Conference and at other programs. If you need a teller for audiences of any ages, contact Janice - jdelnegro@dom.edu
Leeny Del Seamonds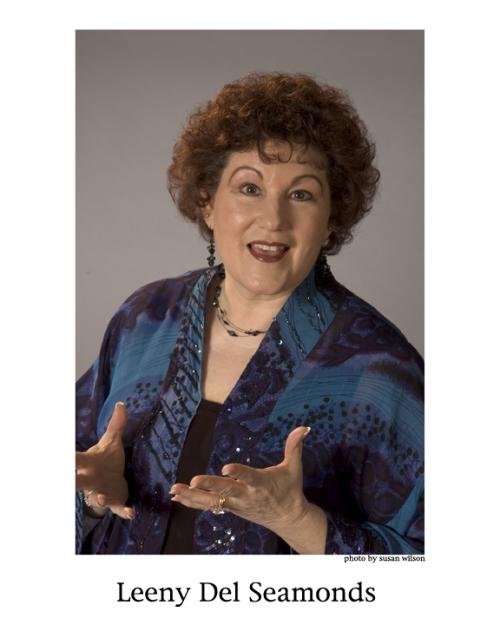 Leeny Del Seamonds is a kindred storytelling spiri and a good friend. I spend much of my time working with bilingual students - using storytelling to teach EFL - English as a Foreign Language with Asian audiences. Leeny works with Hispanic students. The daughter of Cuban immigrants, she speaks fluent Spanish. Leeny is a multi award-winning international performer of Latino, original and World tales that are uplifting and demonstrate the passion, resiliency and triumphs of the human spirit. (yeah, her words. But, she lives up to them.) I brought Leeny to Illinois to record the Spanish voice for my English/Spanish version of my Bilingual Children's Books. It would be hard to find her equal in doing voice overs. She brings great talent to her storytelling performances and to her workshops. I had the pleasure of working with Leeny at the Sharing the Fire Conference in MA. She is a headliner at the National Storytelling Festival and a frequent presenter at large festivals all across the USA.
Bryan Fox Ellis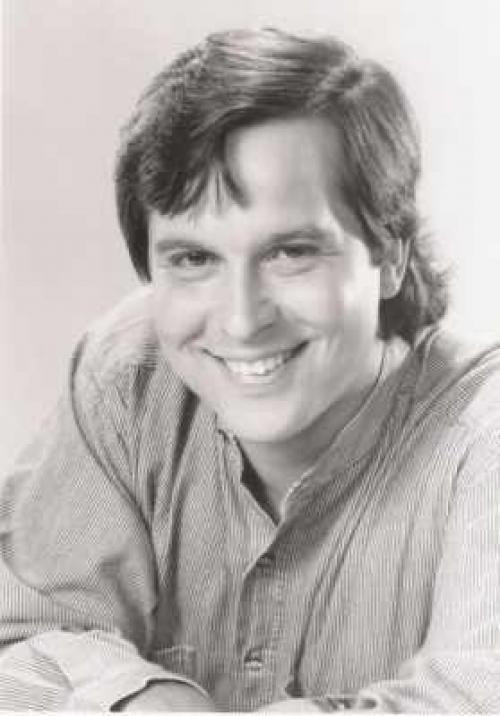 Bryan Fox Ellis is a former classroom teacher who now tells stories and gives workshops full-time. Although a gifted teller in many areas, some of his favorite stories are river stories and stories about ecology. He can be seen each week telling his tales on steamboats up and down the Illinois River. "Fox" is an author as well as an accomplished storyteller. He is frequently found at teacher conferences, teaching educators to use stories in the classroom. I have had the pleasure of sharing the stage with Bryan on many occasions and have worked with Bryan and others to produce a video of "Tales from Around the World." Fox is currently acting as the host on The Search for America's Greatest Storyteller TV Pilot. Bryan is also a playwright and had successfully produced a number of successful storytelling-related plays. He is very active in developing new programs for Three Sister's Park - a wonderful rural area that is trying to preserve the history of farming in early America (just north of Chillocothe, IL.) Samples of his works and his programs are available, along with storytelling materials for classroom teachers, at www.foxtalesint.com .
Jeff Gere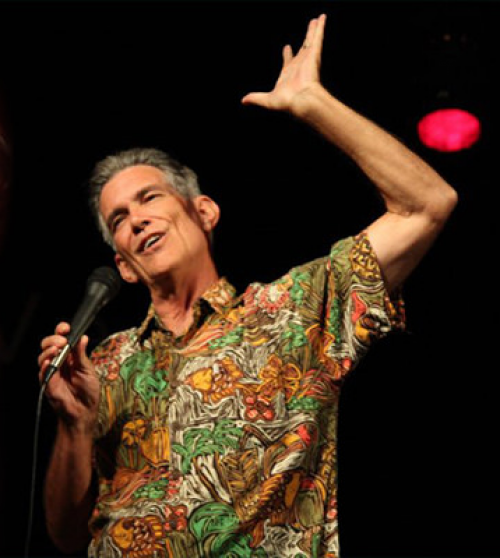 Jeff Gere is a master storyteller, puppeteer and entertainer. For more than two decades, he has told stories throughout the Hawaiian Islands and on the mainland - entertaining audiences of all ages. He even sponsored TALK STORY RADIO, which aired weekly on Hawaii Public Radio at on KIPO, 89.3FM, KTUH 90.3FM, and Maui's Mana'o Radio 90.3FM until funding ran out. Jeff ran half hour programs featuring the tales and tellers of Hawaii and the Pacific Rim (and friends). Anyone with a computer can still go tofeeds.feedburner.com/TalkStoryRadio and download FREE any/all of these 8 Talk Story Radio shows! Jeff hopes to offer a new broadcast in the future. Contact storyteller Jeff Gere at jeffgere@lava.net .
Linda Gorham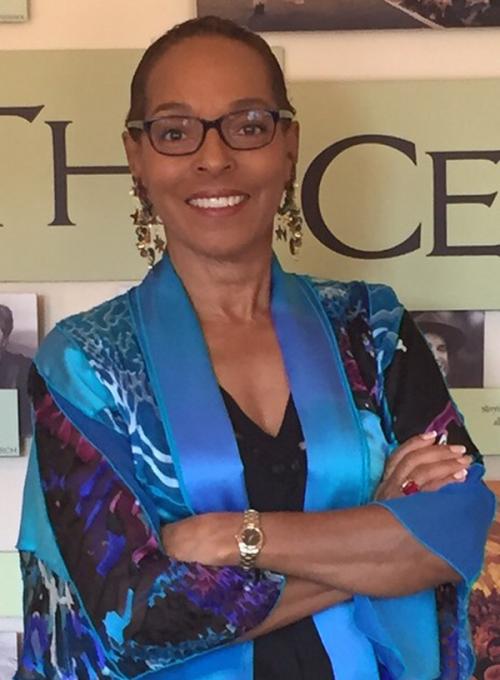 Linda Gorham was a Chicago area teller for years. She now lives on the east coast. I have had the pleasure of hearing her present workshops and have heard her tell stories for a variety of audiences. I enjoy her talents immensely. I have given programs at schools where Linda has given storytelling programs; Each person who talked to me about her programs stated that they were very pleased with the high quality of her presentations. This is an un-solicited recommendation on my part when I say that you will not go wrong when you book her. Linda is one of the board members of the Illinois Storytelling Festival and is active with Northlands Storytelling. She received The Distinguished NAtional Service Award from the National Storytelling Network in 2016. Linda is the co-author of Telling Stories to Children and has published a CD: Common Sense & Uncommon Fun. Hear it at: www.cdbaby.com/gorham . Find Linda on her website www.lindagorham.com.
Mary Jo Huff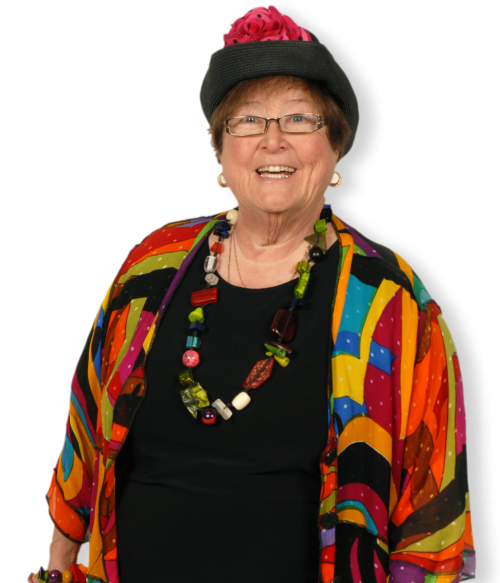 Mary Jo Huff is a nationally known storyteller and puppeteer. she is also a national educational consultant for early childhood programs. Looking at her schedule, you will see that she is always on the go and rarely in her home state of Indiana for very long at one time. She is the recording artist for three audio storytelling CDs and numerous books and materials you can find on her website. Her site is www.storytellin.com . I have been lucky enough to hear Mary Jo on several occasions and have become a friend of hers through the internet. I can rely on good advice and usually a witty answer when I call on Mary Jo for advice. You won't go wrong if you are looking for a teller for young children if you call on Mary Jo Huff. I look forward to hearing her many more times.
Mark Kater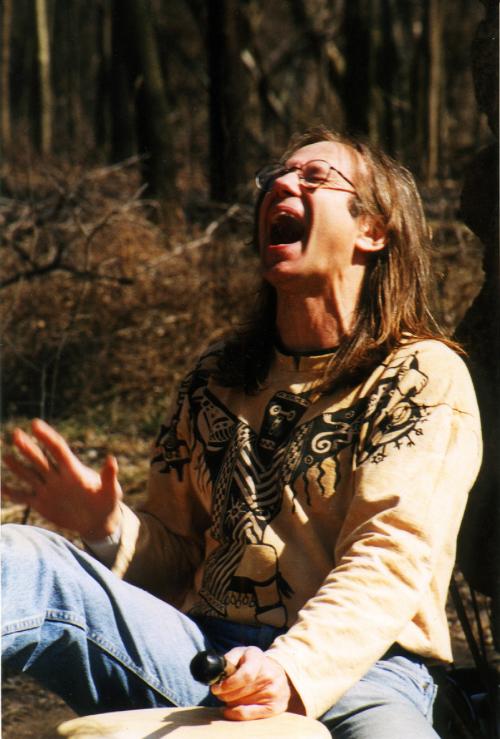 Mark Kater is the resident storyteller at the North Park Village Nature Center in Chicago. He leads storytelling stories at walk-abouts through the 46 acre preserve and coordinates other storytelling activities, including an after school storytelling program for children, festivals and annual Tellabration event. Mark tells stories exploring his Cherokee Indian heritage. He has programs for children and adults. His programs cover a wide range of topics and include original stories and retellings of myths, animal, nature, and folk tales from around the world. He is unique, as he has studied and taught both yoga and dance. His stories are filled with physical energy and movement that make him fun to watch as well as hear. You can find Mark at www.harmonyyogacenter.com and click on his storytelling bio.
Marilyn Kinsella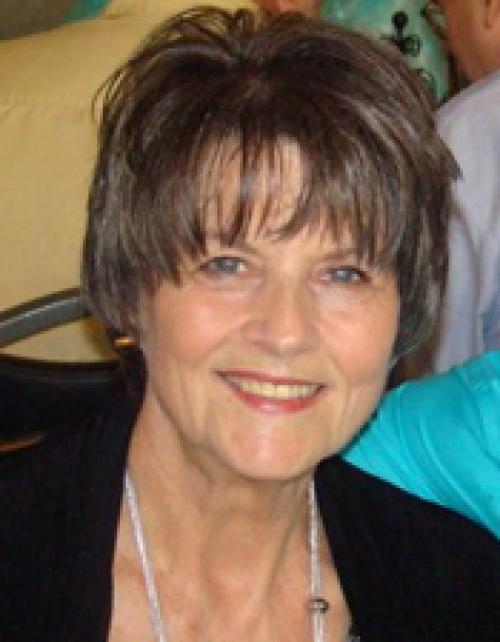 Marilyn Kinsella, aka Taleypo the Storyteller, lives in the St. Louis region of Illinois where she hones her craft as a storyteller. She shapes her stories with clever word imaging and sensual cues. She then breathes life into her creations by becoming animated and letting the characters' voices be heard. Whether she tells a folktale from far-off lands or stories from her own backyard in Fairview Heights, she tailors her programs to delight her audiences. Come and sit a spell as you meet Marilyn on her website at www.marilynkinsella.org . Marilyn is a member of the Riverwind Storytellers and works with the St. Louis Storytelling Festival Under the Arch. She is the Illinois representative for Northlands Storytelling Network.
Dan LeMonnier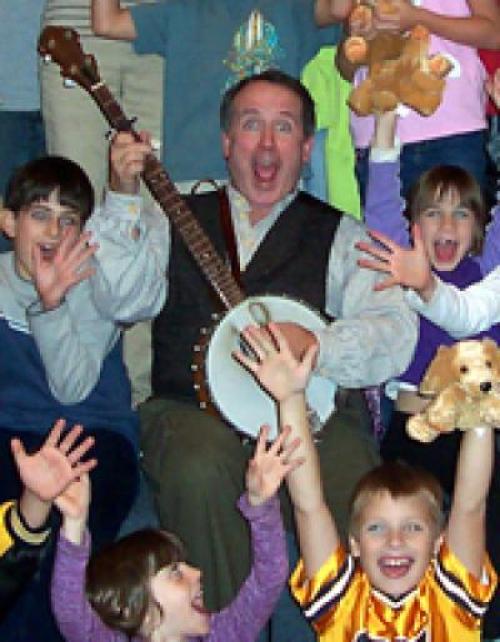 Dan LeMonnier - The Banjo Man. I have left this contact on my page because of my friendship with Dan. It is unfortunate that the world lost Dan in 2012. He died after a courageous battle with cancer. Dan was a Christian storyteller and entertainer from Indiana. He traveled through the Chicago area and throughout Indiana telling stories and entertaining audiences of all ages. Dan was most famous as the former "Benny the Bull" from the Michael Jordan era with the Chicago Bulls. He was a musician and motivational speaker. Dan entertained at the Smithsonian Institution in Washington DC and was a frequent at the National Christian Storytelling Conference. He was a member of NOBS - the Network of Biblical Storytellers. Dan is the storyteller who gave me enough courage to use music with my stories. He is missed!
Jim May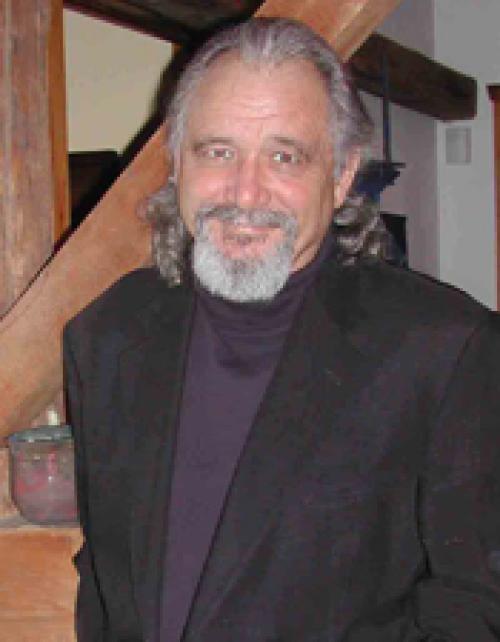 Jim May was responsible for keeping the Illinois Storytelling Festival alive for many years. Though the festival's time is past - many people fondly recall the event and recall Jim's calm and pleasant voice telling stories that often relate to daily life. Jim is an Emmy award-winning, and world traveling freelance storyteller and an author. I have worked with Jim, speaking at the International Reading Association Conference with him. Jim frequently runs storytelling events in northern Illinois and an annual storytelling workshop in Mexico. He often is a storyteller or an emcee at the National Storytelling Festival in Jonesborough, TN. Jim's email is maystory@earthlink.net Jim is an excellent planner of storytelling events and has a wide circle of storytelling friends to call on to help you with your needs. Call Jim at 815-648-2039.
Bobby Norfolk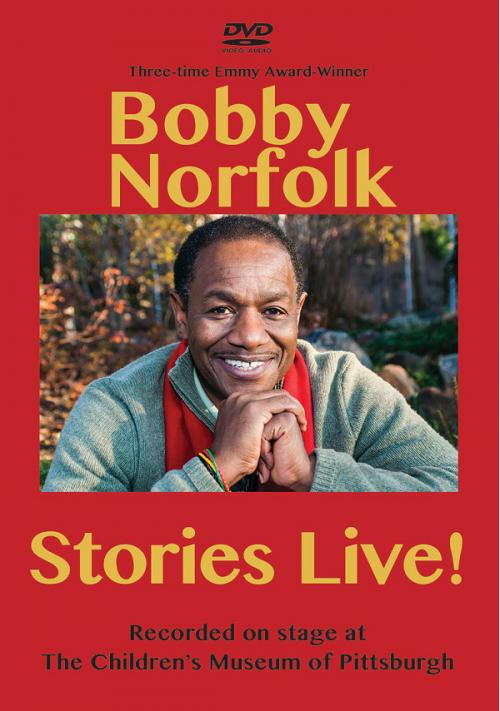 I first met Bobby Norfolk when I was a classroom teacher. He was wearing a Smokey the Bear hat and working as a Park Museum Ranger in the Westward Expansion Museum under the Gateway Arch in St. Louis. I thought at that time - "This man is a born storyteller." AND - that is what he is now - a storyteller extraordinaire. Bobby Norfolk is an internationally known story performer and teaching artist, this three-time Emmy Award winner, multiple Parents' Choice Gold and Silver Award winner and Storytelling Oracle Award recipient is one of the most popular and dynamic story-educators in America today! I had the good fortune to bring Bobby to my school district while working as a school administrator. Students and teachers always loved his work. Now I get the pleasure of sometimes working at the same venues with Bobby. Bobby and Sherry are two of the American storytellers I helped bring to Asia a few years ago. This happily married storytelling couple worked their way into the hearts of the Taiwanese audiences. They now have helped bring Taiwanese children to St. Louis to participate in the St. Louis Storytelling Festival.
Sherry Norfolk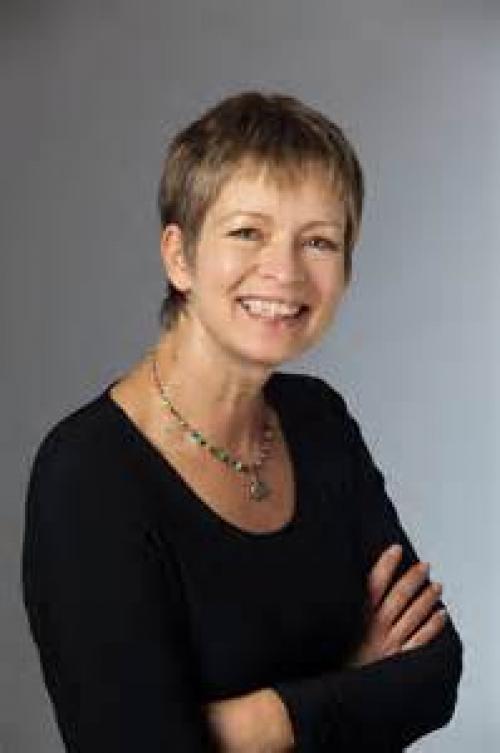 Sherry Norfolk is a performing storyteller, and educational consultant, a teaching artist workshop leader and keynote speaker. I knew of Sherry and her work with the National Storytelling Network, but I met her while working with the NSN booth at the International Reading Association in Atlanta, Georgia. Since then I have been able to work at other venues to observe Sherry at work. The words that follow come from her own website, and I agree with them all. Sherry "captures the imagination of audiences of all ages with her magical storytelling skills. Her telling style is distinctly her own, full of rhythm, motion, multiple voices, and opportunities for interactive participation, breathing life into her rich repertoire of folktales from around the world. She is an artist who can not only talk the talk but walk the walk." Sherry and Bobby Norfolk can be contacted through Folktale Productions, founded in 1987 by Bobby Norfolk and Jan Dolan. Email jdolan9928@aol.com or phone 314-968-2606.
Margaret Read MacDonald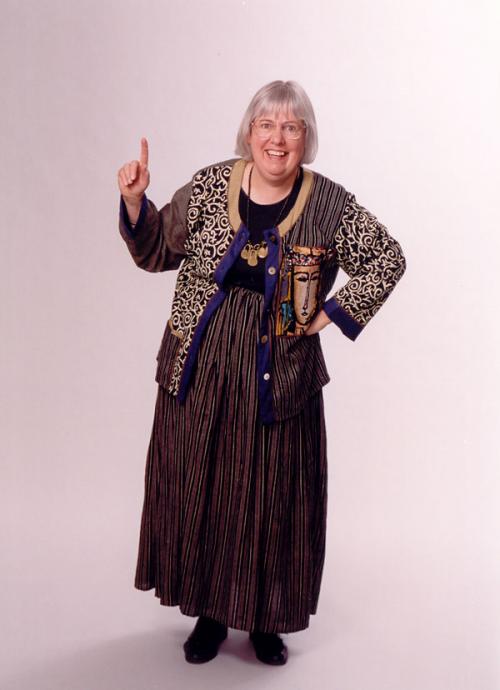 Margaret Read MacDonald is a storyteller, folklorist extraordinaire, author and children's librarian. In her own words, she breathes life into traditional folktales, sharing them in exciting performances, using them to enable beginning storytellers, and publishing them in picture books and folktale collections. She has traveled extensively across the world, collecting stories and sharing them with anyone who wants to read or tell stories. Margaret is a rare storyteller who truly works to preserve stories by sharing them. I have asked for permission to re-tell some of her versions of stories and have been given the permission without any hesitation. Sharing like this is the best gift a storyteller can give. Her sharing has helped her write more than 55 books for storytellers and educators everywhere to read and learn new tales. Her site is at www.margaretreadmacdonald.com/index.cfm . Contact MRM at 425-827-6430, mrm@margaretreadmacdonald.com, or 11507 NE 104th Street, Kirkland, Washington 98033.
Lauretta Phillips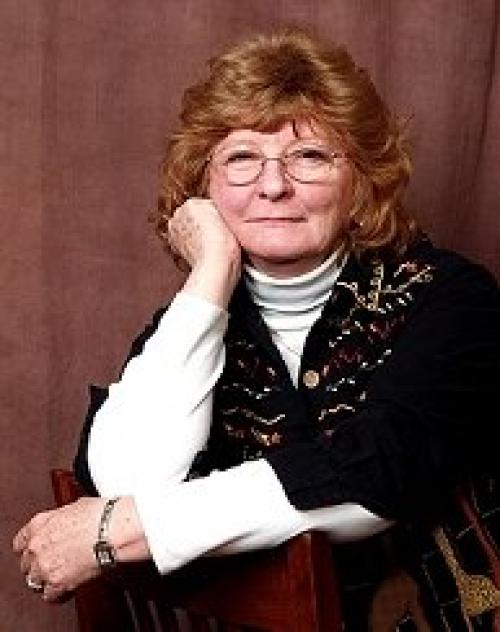 Lauretta Phillips is a New England Storyteller. She loved to tell Bible stories. She tells about MY GAL SAL, a character she has developed. She tells stories about her grandpa and grandma and about how the turkeys turned blue and the trout got its fur. Lauretta tells stories for churches, schools, inns, restaurants, camps, thraters, libraries, coffee houses, senio senters and more. She is the president of the New Hampshire Storytelling Alliance. a former board member for the National Storytelling Network, and a long time member of LANES - the League for the Advancement for New England Storytelling. She travels nationally as a storyteller and workshop presenter. Her website is www.lphillipstales.com . You can contact Lauretta at lphillipstale@comcast.net .
Carolyn Stearns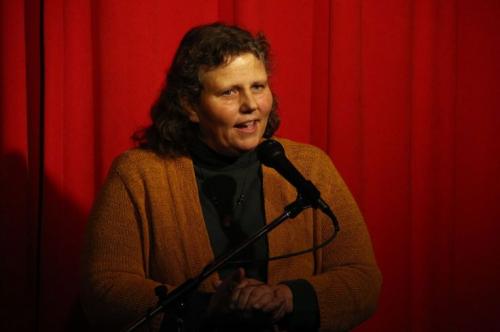 Carolyn Stearns and I share a wonderful love of history and historical stories. She tells many different types of stories and works with all ages. She is a producer of the Campus Slammer inter-collegiate story slams in CT, VoiceMail, open mic for storytelling and more. Carolyn offers workshops on the Civil War and tells stories about inventors and innovators. She is a full-time dairy farmer, part-time educator, full-time lover of stories and talented storyteller
John Walsh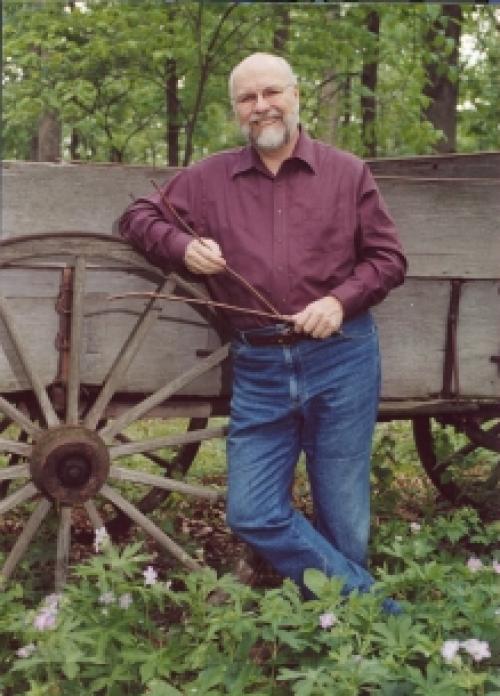 John Walsh is a Christian storyteller from central Illinois. He travels all across America and to other countries giving workshops to pastors and Sunday school teachers about "How to Tell An Effective Story." In February/March of 2006, John traveled to Thailand and Afghanistan to teach the skill of "Bible Telling" to missionaries in the two countries and will soon be traveling throughout Europe and Asia teaching storytelling to missionaries. John is the author The Art of Storytelling , published by Moody Bible Press (2004) and has written four books on Bible Telling, published by International Learning Solutions (2005 and 2006). John is one of the founding members of the Twin City Tale Spinners, a central Illinois group that meets monthly to share stories and provide coaching for local tellers. He is the founder of the International Christian Storytelling Network. You can reach John at www.christianstorytelling.com .