The Cat and the Mouse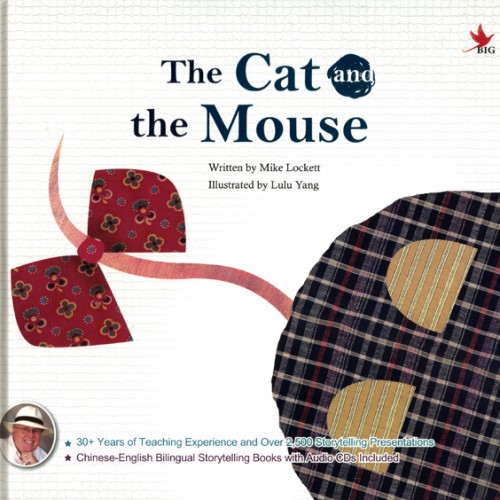 Your Price: 10.00
Retail Price $19.95 Special Price $10 for Site Visitors
$5&H added per book. Max. $20 S&H for buying 4 or more products.
The Cat and the Mouse was originally published by B.I.G. (Brilliant International Group, July, 2009)
The Cat and the Mouse - ISBN 978-986-6483-40-0 Published by BIG – Brilliant International Group,January, 2016 Retail Price $19.95 Dr. Mike Lockett used the format of a cumulative story to create the plot for this fun-filled story that is based on a lesser-known Mother Goose poem. The story is predictable and has repetition that make it a popular read-aloud book for pre-kindergarten and kindergarten students and an independent reader for grades one and two. Illustrations by Taiwanese artist, Lulu Yang, bring the story to life. Younger students enjoy taking a picture walk through the story well before they can read the words. An audio CD comes with the book to help younger students and English language learners follow the story on their own. The Cat and the Mouse is in a bilingual format with English on one side and Chinese on the other.