Mary Had a Little Lamb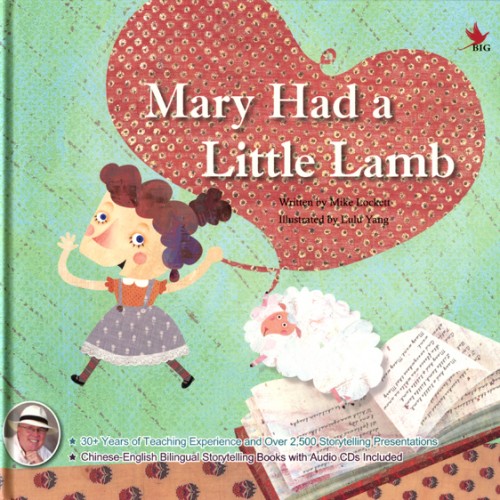 Your Price: 10.00
Retail Price $19.95 Special Price $10 for Site Visitors
$5 S&H added per book. Max. $20 S&H for buying 4 or more products.
Mary Had a Little Lamb was originally published by B.I.G. Brilliant International Group in July, 2009
Mary Had a Little Lamb -ISBN 978-986-6483-40-7 Published by B.I.G. - Brilliant International Group, July, 2009 Retail Price $19.95 Did you ever wonder why Mary had a little lamb instead of a dog or a cat or another pet? Educator and International storyteller, Dr. Mike Lockett, tells the answer to this question in story form to listeners of all ages in his programs at schools, libraries, churches and festivals and more. Now, Individuals can now read the story for themselves in Mary Had a Little Lamb, written by Dr. Lockett and illustrated by Lulu Yang. The book is bilingual, in English and Chinese. An audio CD comes with the book to help younger students and English language learners follow the story.