Nursery Rhyme Readers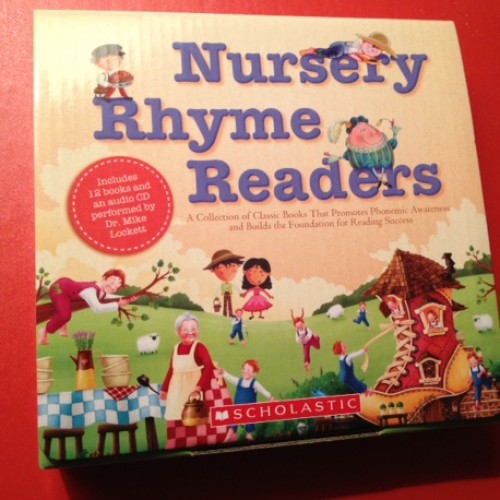 Your Price: 20.00
Retail Price $29.99
Special Price $10 for Site Visitors
$5 S & H per CD. Max. $20 S & H for buying 4 or more products.
Nursery Rhyme Readers for Early Childhood - Published by Scholastic Singapore
Includes:
Hickory Dickory Dock
Itsy Bitsy Spider
Little Boy Blue
Mary Had a Little Lamb
This Little Piggy Went to Market
Rain Rain Go Away
Available where Scholastic sells books in Taiwan and Singapore. Not yet available in the USA.