The Wedding of Jack and Jill
Published June 15, 2005
Countries: USA
Age Levels: 5-6 and up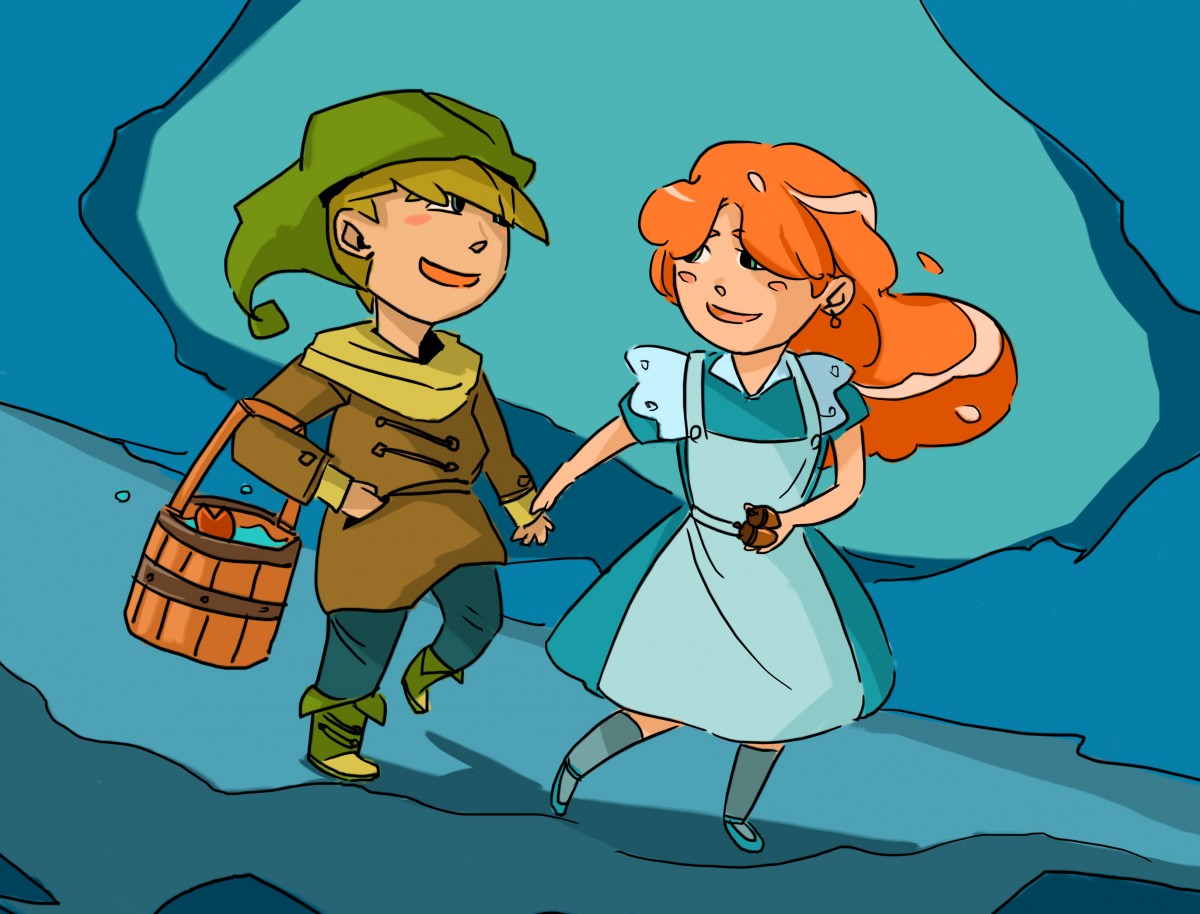 The Wedding of Jack an Jill
Adapted by Dr. Mike Lockett
The boy was Jack.
The girl was Jill.
The story's old, but they tell it still
Of the way they tumbled down the hill
On a lovely day in May.
There's something more
You've never heard.
An owl told me. He's a wise old bird.
And he told this story word for word.
It's about their wedding day.
Well, the bride wore a gown of moonbeams,
With a ruffle and a frill
And the handsome young groom
Wore a velvet plume
At the Wedding of Jack and Jill.
Well, the three little pigs were dancing.
Cuz they knew they'd eat their fill
And the Farmer in the Dell
Rang the old church bell
At the wedding of Jack and Jill.
The Queen of the May gave the bride away
The Jack in the Box had a jumping day,
Little Miss Muffet caught the bride's bouquet
And the Cat and the fiddle played a tune
Plunk, Plunk
The good little boys got to kiss the bride.
The bad little boys had to stay inside.
Everyone waited til the knot was tied
And they left on a happy honeymoon.

Now when you think of Jack and Jill,
The story's old, but they tell it still
They've raised their family
And they're happy still,
With tons of grandkids running down the hill.
And that's the story of Jack and Jill
In their house at their bottom of the hill.
Dr. Mike Lockett is an educator, storyteller and children's author from Normal, IL. Dr. Lockett has given more than 3000 programs across the USA and as far away as eastern Asia. Contact Mike by writing to Mike@mikelockett.com in order to book him for a storytelling program or young authors program or to inquire about purchasing his books and CDs. More stories and information about storytelling can be found at www.mikelockett.com